Are you puzzled about insurance changes after divorce? Fast Health Quotes is one of the leading online portals that work in conjunction with the top health insurance providers in the country to bring you the most affordable health plans. We offer the best advice on health insurance during divorce and protect you against unforeseen medical expenses.
In most American families, one spouse maintains the medical insurance for the entire family. This is because it is cheaper, and offers higher quality coverage. In the event of a divorce, one spouse can either have no employment or may work for an employer that does not provide health insurance benefits. Regardless of the reason, be sure to deal with the matter of health insurance as an essential part of your divorce settlement. Here are the top 3 myths you need to know about divorce and health insurance:
Myth #1 – Employer-Group coverage doesn't cover an ex-spouse – 
Most people in the US enjoy employer coverage or use their spouse's group plan. In some offices, the health insurance under the employer's plan applies only to eligible dependents. In such cases, the health insurance company decides as to who the eligible dependents are. During a divorce, the non-subscribing spouse no longer qualifies as an eligible dependent and will be cut off from the subscriber's health plan.
The non-subscribing spouse must obtain an individual policy or can accept COBRA benefits. Under COBRA, you can enjoy coverage under your spouse's policy, but you will pay the premium, and this policy is valid only for up to 36 months. Another option for the dependent spouse is to acquire health insurance through their employer.
Myth #2 – Affordable Care Act health insurance and divorce –
The ACA act provides Americans with subsidies to reduce health care costs for families. Under this act, if you suffer from a chronic illness, your insurer cannot deny you coverage if you have left a spouse's plan. In case of a divorce, you will qualify for a special enrolment period, and the premium under the Affordable Care Act is much more cost-effective than COBRA insurance. The affordable care act makes divorce less expensive for both the spouses, and if you or your spouse make up to $48,240 a year, you may qualify for special subsidies.
Myth #3 – Medicare and divorce – 
You may be eligible for a government-sponsored Medicare upon attaining a certain age, and if you are divorced. You may qualify for Medicare if you have worked for a total of 10 years or been married to someone that qualifies for Medicare for a minimum of 10 years.
Are you still searching for answers to questions like 'how long does insurance last after divorce' and 'who pays health insurance after a divorce'? Fast Health Quotes is one of the unrivaled quick insurance quote providers in the country, and we offer superlative guidance on how to get health insurance during a divorce. To learn about the qualification for Medicare and for other insurance tips when you get divorced, call us today.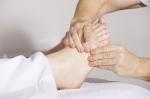 When you need affordable health insurance during a divorce, make a phone call to Fast Health Quotes to start comparing costs and coverage. Let our agents know what type of insurance you have in mind and they'll search our healthcare plan database to find coverage that's perfect for you. We receive phone calls every day from clients like you who need insurance that is often overpriced by other agencies; …
Prime MarketCare One LLC
(855)-249-4939
1400 Bayview Drive Suite 610
Fort Lauderdale
FL
33304
US